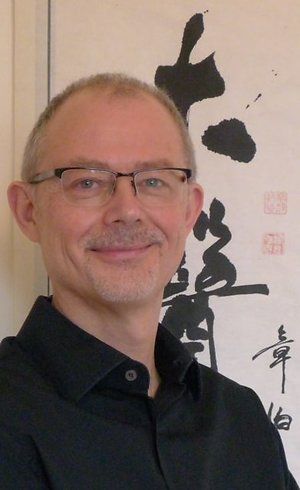 Fertility Acupuncture and Chinese Herbal Medicine near Godalming, Haslemere and Guildford

Open for business as usual.

I am a member of:
The British Acupuncture Council (membership number 956979)
The British Medical Acupuncture Society (membership number 37796)
The Register of Chinese Herbal Medicine (membership number 1009))


I have over twenty years worth of clinical experience treating a wide range of conditions. During that time I have lectured extensively at BSc (Hons) level, and have been involved in the training of literally hundreds of today's acupuncturists and herbalists.

I have a special interest in women's health, infertility and IVF. I lecture at post-graduate level in the use of acupuncture for fertility and IVF support, and pregnancy-related conditions. I am a member of the Acupuncture Fertility Network.

Just off the A283 in Chiddingfold, my practice is near Cranleigh, near Godalming, near Guildford, and near Haslemere.



On my website you will be able to find a lot of information about fertility and infertility.
It will enable you to plot your most fertile days
It will also explain the terminology associated with IVF
Couples undergoing IVF are often rushed through their consultations and do not always remember to ask the questions they would most like answered

A study published in the British Medical Journal in February 2008 concluded that when combined with IVF, 'acupuncture increased the odds of clinical pregnancy by 65%".

Even after the most exhaustive tests, about 20% of infertile couples are labelled as having 'unexplained infertility' as no obvious cause can be identified. In some cases, stress can interfere with normal ovulation, causing "stress-induced anovulation". Undergoing IVF can also be a very stressful experience.

People having acupuncture typically feel revitalized, more positive and relaxed.

To visit the companion website devoted to treatment in general, click here.
The information on this site is for general purposes only.
It is not intended as a substitute for consulting with a physician.


Paul Johnson
LicAc, MBAcC, MBMAS, LicOHM, MRCHM,
BA (Hons), PGCertLTHE, AHEA, AFN
Acupuncturist - Herbalist
Email:pauljohnsonacupuncture@gmail.com
Paul is a member of the British Acupuncture Council and abides by a code of ethics which maintains high standards of education, discipline and practice. He is covered by full public indemnity and liability insurance.
Near Godalming, near Haslemere, near Cranleigh,
near Guildford, and near Farnham - bringing the wisdom of
ancient China to modern England.
LATEST NEWS AND ARTICLES

Acupunct Med 2013;31:157-161 doi:10.1136/acupmed-2012-010269


Influence of acupuncture on the outcomes of in vitro fertilisation when embryo implantation has failed: a prospective randomised controlled clinical trial

Objective:
To evaluate the effectiveness of acupuncture and moxibustion as an adjuvant treatment in women undergoing in vitro fertilisation (IVF) when embryo implantation has failed.

Methods:
A prospective, randomised controlled clinical trial was conducted with 84 infertile patients who had had at least two unsuccessful attempts of IVF. The patients were randomised in three groups: control (n=28), sham (n=28) and acupuncture (n=28). The sample size was calculated by assuming a pregnancy rate of 10% when embryo implantation had failed. The pregnancy rates of the current IVF cycle were evaluated by measurement of blood _ human chorionic gonadotrophin (_hCG) and subsequent transvaginal ultrasound. Acupuncture was performed on the first and seventh day of ovulation induction, on the day before ovarian puncture and on the day after embryo transfer. In the acupuncture group, patients were treated with moxibustion at nine acupuncture points (BL18, BL22, BL23, BL52, CV3, CV4, CV5, CV7, GV4) and needling at 12 points. In the sham group needles were inserted in eight areas that did not correspond to known acupuncture points.

Results:
The clinical pregnancy rate in the acupuncture group was significantly higher than that in the control and sham groups (35.7% vs 7.1% vs 10.7%; p=0.0169).

Conclusions:
In this study, acupuncture and moxibustion increased pregnancy rates when used as an adjuvant treatment in women undergoing IVF, when embryo implantation had failed.


SEE THE ORIGINAL Human Reproduction



Human Reproduction vol.11 no.6 pp.1314-1317, 1996


Reduction of blood flow impedance in the uterine arteries of infertile women with electro-acupuncturel

Successful in-vitro fertilization (IVF) and embryo transfer demand optimal endometrial receptivity at the time of implantation. Blood flow impedance in the uterine arteries, measured as the pulsatility index (PI) using transvaginal ultrasonography with pulsed Doppler curves, has been considered valuable in assessing endometrial receptivity. In this study, the PI of the uterine arteries was significantly decreased soon after the eighth EA treatment and remained significantly decreased 10-14 days after the EA period. These findings suggest that a series of EA treatments increases the uterine artery blood flow.



SEE THE ORIGINAL AT: Human Reproduction
Evidence-Based Complementary and Alternative Medicine: Acupuncture halves the time to natural conception in new study

Prior to Conception: The Role of an Acupuncture Protocol in Improving Women's Reproductive Functioning Assessed by a Pilot Pragmatic Randomised Controlled Trial

Abstract

The global average of couples with fertility problems is 9%. Assisted reproductive technologies are often inaccessible. Evidence points to acupuncture offering an opportunity to promote natural fertility. This study asked whether providing a multiphasic fertility acupuncture protocol to women with sub/infertility would increase their awareness of fertility and achieve normalisation of their menstrual cycle compared with a lifestyle control. In a pragmatic randomised controlled trial sub/infertile women were offered an intervention of acupuncture and lifestyle modification or lifestyle modification only. There was a statistically significant increase in fertility awareness in the acupuncture group (86.4%, 19) compared to 40% (n = 8) of the lifestyle only participants (Relative Risk (RR) 2.38, 95% confidence interval (CI) of 1.25, 4.50), with an adjusted p value of 0.011. Changes in menstrual regularity were not statistically significant. There was no statistical difference in the pregnancy rate with seven women (adjusted p = 0.992) achieving pregnancy during the course of the study intervention. Those receiving the acupuncture conceived within an average of 5.5 weeks compared to 10.67 weeks for the lifestyle only group (p = 0.422). The acupuncture protocol tested influenced women who received it compared to women who used lifestyle modification alone: their fertility awareness and wellbeing increased, and those who conceived did so in half the time.


SEE THE ORIGINAL AT: US National Library of Medicine


Fertility and Sterility 2010 Mar 1;93(4):1104-11

Semen quality in fertile men in relation to psychosocial stress

Abstract

Objective:
To examine the association between stressful life events and semen parameters.

Design:
Cross-sectional analysis in a pregnancy cohort study.

Setting:
Prenatal clinics in five U.S. cities.

Patient(s):
Fertile men (n = 744) in the Study for Future Families, a cohort study of pregnant women and their partners.

Intervention(s):
None.

Main Outcome Measure(s):
Sperm concentration, percent motile, and percent normal morphology and classification above/below World Health Organization (WHO) cutoffs for semen quality.

Result(s):
After adjusting for confounders, men reporting 2 or more recent stressful life events had an increased risk of being classified below WHO thresholds for "normal" defined by concentration, motility, and morphology criteria compared with men reporting less than 2 stressful life events (odds ratio [OR] = 2.06; 95% confidence interval [CI], 1.18, 3.61; OR = 1.54; 95% CI, 1.04, 2.29; OR = 1.93; 95% CI, 1.02, 3.66 for concentration, motility and morphology, respectively). Men experiencing 2 or more stressful life events had lower sperm concentration (log scale, beta = -0.25; 95% CI, -0.38, -0.11) and lower percent motile sperm (beta = -1.95; 95% CI, -3.98, 0.07), but percent normal morphology was less affected.

Conclusions:
These results suggest that stressful life events may be associated with decreased semen quality in fertile men. The experience of psychosocial stress may be a modifiable factor in the development of idiopathic infertility

SEE THE ORIGINAL AT: US National Library of Medicine




Am J Physiol Endocrinol Metab. 2013 May 1;304(9):E934-43. doi: 10.1152/ajpendo.00039.2013. Epub 2013 Mar 12.

Acupuncture for ovulation induction in polycystic ovary syndrome: a randomized controlled trial.

Abstract

Acupuncture has been demonstrated to improve menstrual frequency and to decrease circulating testosterone in women with polycystic ovary syndrome (PCOS). Our aim was to investigate whether acupuncture affects ovulation frequency and to understand the underlying mechanisms of any such effect by analyzing LH and sex steroid secretion in women with PCOS. This prospective, randomized, controlled clinical trial was conducted between June 2009 and September 2010. Thirty-two women with PCOS were randomized to receive either acupuncture with manual and low-frequency electrical stimulation or to meetings with a physical therapist twice a week for 10-13 wk. Main outcome measures were changes in LH secretion patterns from baseline to after 10-13 wk of treatment and ovulation frequency during the treatment period. Secondary outcomes were changes in the secretion of sex steroids, anti-Müllerian hormone, inhibin B, and serum cortisol. Ovulation frequency during treatment was higher in the acupuncture group than in the control group. After 10-13 wk of intervention, circulating levels of estrone, estrone sulfate, estradiol, dehydroepiandrosterone, dehydroepiandrosterone sulfate, androstenedione, testosterone, free testosterone, dihydrotestosterone, androsterone glucuronide, androstane-3_,17_-diol-3-glucuronide, and androstane-3_,17_-diol-17-glucuronide decreased within the acupuncture group and were significantly lower than in the control group for all of these except androstenedione. We conclude that repeated acupuncture treatments resulted in higher ovulation frequency in lean/overweight women with PCOS and were more effective than just meeting with the therapist. Ovarian and adrenal sex steroid serum levels were reduced with no effect on LH secretion.

SEE THE ORIGINAL AT: US National Library of Medicine

Evidence Based Complementary and Alternative Medicine 2012;2012:543924. doi: 10.1155/2012/543924

The role of acupuncture in assisted reproductive technology

Zheng CH, Zhang MM, Huang GY, Wang W.

Institute of Integrated Traditional Chinese and Western Medicine, Tongji Hospital, Tongji Medical College, Huazhong University of Science and Technology, Wuhan, Hubei 430030, China.

Abstract

The aim of this paper was to provide reliable evidence by performing a systematic review and meta-analysis for evaluating the role of acupuncture in assisted reproductive technology. All randomized controlled trials that evaluated the effects of acupuncture, including manual, electrical, and laser acupuncture (LA) techniques, on the clinical pregnancy rate (CPR) and live birth rate (LBR) of in vitro fertilization (IVF) or artificial insemination were included. The controlled groups consisted of no acupuncture and sham acupuncture groups. The sham acupuncture included sham acupuncture at acupoints, sham acupuncture at non- or inappropriate points, sham LA, and adhesive tapes. Twenty-three trials (a total of 5598 participants) were included in this paper. The pooled CPR from all acupuncture groups was significantly higher than that from all controlled groups, whereas the LBR was not significantly different between the two groups. However, the results were quite distinct when the type of control and/or different acupuncture times were examined in a sensitivity analysis. The results mainly indicate that acupuncture, especially around the time of the controlled ovarian hyperstimulation, improves pregnancy outcomes in women undergoing IVF. More positive effects from acupuncture in IVF can be expected if a more individualized acupuncture programs are used.

SEE THE ORIGINAL AT: BMJ Acupuncture in Medicine
In easy reach of Godalming, Haslemere, Cranleigh
and Farnham - bringing the wisdom of
ancient China to modern England.
Fertility and Sterility Volume 79, Issue 2, Pages 330-339

Effects of maternal and paternal alcohol consumption on the success rates of in vitro fertilization and gamete intrafallopian transfer

Abstract

Objective:
To determine whether the amount and timing of female and male alcohol use during IVF and GIFT affect reproductive endpoints.

Design:
Multicenter prospective study.

Setting:
Clinics in southern California.

Patient(s):
Two hundred twenty-one couples with female infertility.

Intervention(s):
None.

Main outcome measure(s):
Egg retrieval, transfer, fertilization, pregnancy, miscarriage, live birth, and multiple gestations.

Result(s):
Female alcohol consumption was associated with: (1) a 13% decrease in the number of eggs aspirated (adjusted 95% confidence interval [CI]: _2% to _23%, for one additional drink per day, 1 year before the IVF or GIFT attempt); (2) an increase in risk of not achieving pregnancy by 2.86 times (0.99–8.24, 1 month prior); and (3) an increase in risk of miscarriage by 2.21 times (1.09–4.49, 1 week before the procedure).
For men, one additional drink per day increased the risk of not achieving a live birth by 2.28 (1.08–4.80) to 8.32 (1.82–37.97) times, depending on the time period; beer also affected live births (ORs = 5.49–45.64). This outcome may be due partially to increased risk of miscarriage by 2.70 to 38.04 times for men who drank ≤1 month before and during IVF and GIFT.

Conclusion(s):
This is the first study to report an association between alcohol use and reproductive endpoints of IVF and GIFT. Because alcohol use is ubiquitous, modifying drinking habits may increase assisted reproductive technology success rates.

SEE THE ORIGINAL AT: Fertility and Sterility

The British Acupuncture Council (BAcC) now recognized by the Professional Standards Authority (PSA).

The The British Acupuncture Council (BAcC) has become one of the first voluntary registers to be accredited by the Professional Standards Authority (PSA) , giving its members enhanced status with the public, with the NHS, private health insurers and the Government. The PSA sets standards for organisations that hold voluntary registers for people working in a variety of health and social care occupations. They do this so that the public, employers and commissioners can choose to use people who are on a register that has been independently assessed and approved. The PSA is a government body that provides assurance that the registers are well run and that they require their registrants to meet high professional standards of personal behaviour and technical competence.